Thunderer

THUNDERER tires are 100% made in Thailand that run by a group of tire specialists who believes in excellent quality is the way forward. The company was established in 2007, located in Nakorn Pathom province, Thailand. We are manufacturing Passenger Car tires, Light Truck tires and SUV tires with a production capacity more than 20,000 tires per days.
Our products are made from high quality of natural rubber and premium construction to provide superior and increase your confident for driving in all conditions. With our knowledge and the expert team, we design our range of Radial tires based on a complete understanding of customer needs with reasonable price. Nowadays transportation are playing as a big roles in our living. The demand of cars all over the world are increased steadily and consumer behavior also change rapidly, the right product that properly serves demands in each segmentation is very crucial. Therefore THUNDERER is compounded by new developments in tire technology and dedicated to the improvement of sustainable mobility, designs and innovation.
We are still moving forward with the strong intention and unity support from our talented employees to producing world-best quality tires. We are committed to continuously creating value for our customers. Constantly to ensure our operational excellence, active technology development, and creative innovation will allow us to provide quality products and best services.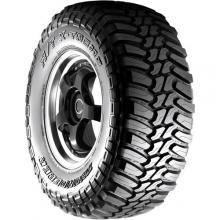 Brand:
Thunderer |
Pattern:
TRAC GRIP R405 OWL MT
Load Index:
109 |
Speed Symbol:
Remarks:
With the strong Structure and special compound, The M/T R405 gives you an excellent traction on mud, rock, dirt or sand. Its created for your adventures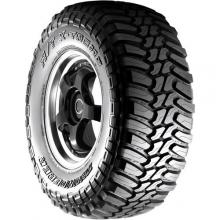 Brand:
Thunderer |
Pattern:
TRAC GRIP R405 OWL MT
Load Index:
108 |
Speed Symbol:
Remarks:
With the strong Structure and special compound, The M/T R405 gives you an excellent traction on mud, rock, dirt or sand. Its created for your adventures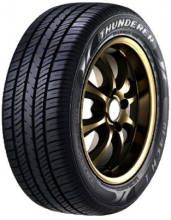 Brand:
Thunderer |
Pattern:
MACH 1 R201
Load Index:
88 |
Speed Symbol:
Remarks:
Thailand Made Tire. Smooth and comfort driving performance/ Excellent breaking performance/ Improved handling and stability/ Good cornering/ Quiet ride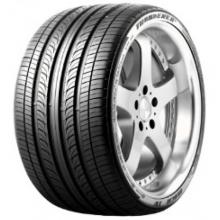 Brand:
Thunderer |
Pattern:
MACH IV R302
Load Index:
84 |
Speed Symbol:
Remarks:
Thailand Made Tire. Breakthrough the others, UHP MACH IV R302 provides you an ultimate comfort driving with design of directional tread blocks. Also increase your confident for driving on the wet condition by 4 grooves and different pitch sequent to minimize noise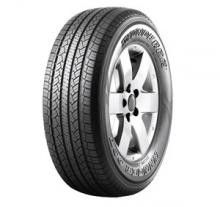 Brand:
Thunderer |
Pattern:
RANGER R601
Load Index:
108 |
Speed Symbol:
Remarks:
Thailand Made Tire. Feel luxury in your car with Ranger 007 R601 H/T, providing you smooth ride even on vehicle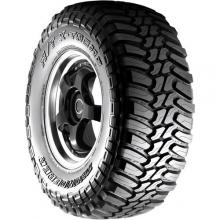 Brand:
Thunderer |
Pattern:
TRAC GRIP R405 BSW MT
Load Index:
123/120 |
Speed Symbol:
Remarks:
With the strong Structure and special compound, The M/T R405 gives you an excellent traction on mud, rock, dirt or sand. Its created for your adventures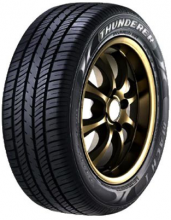 Brand:
Thunderer |
Pattern:
MACH 1 R201
Load Index:
91 |
Speed Symbol:
Remarks:
Thailand Made Tire. Smooth and comfort driving performance/ Excellent breaking performance/ Improved handling and stability/ Good cornering/ Quiet ride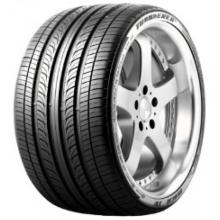 Brand:
Thunderer |
Pattern:
MACH IV R302
Load Index:
100 |
Speed Symbol:
Remarks:
Thailand Made Tire. Breakthrough the others, UHP MACH IV R302 provides you an ultimate comfort driving with design of directional tread blocks. Also increase your confident for driving on the wet condition by 4 grooves and different pitch sequent to minimize noise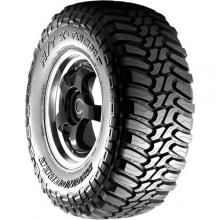 Brand:
Thunderer |
Pattern:
TRAC GRIP R405 BSW MT
Load Index:
126/123 |
Speed Symbol:
Remarks:
With the strong Structure and special compound, The M/T R405 gives you an excellent traction on mud, rock, dirt or sand. Its created for your adventures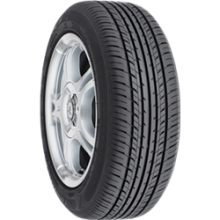 Brand:
Thunderer |
Pattern:
MACH II R301
Load Index:
82 |
Speed Symbol:
Remarks:
Thailand Made Tire. Great grip on both dry and wet road conditions/ Excellent hydroplaning resistance/ Enhanced responsive steering and cornering performance/ Improved comfort riding and quite ride
Brand:
Thunderer |
Pattern:
RANGER R101
Load Index:
102/100 |
Speed Symbol:
Remarks:
Thailand Made Tire. Improved load capacity/ Increased contact area delivers excellent handling/ Protection against wheel damage/ WITH RIM GUARD
Brand:
Thunderer |
Pattern:
TRAC GRIP R405 BSW MT
Load Index:
121/118 |
Speed Symbol:
Remarks:
With the strong Structure and special compound, The M/T R405 gives you an excellent traction on mud, rock, dirt or sand. Its created for your adventures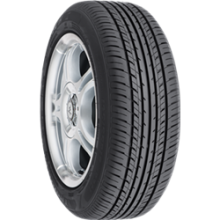 Brand:
Thunderer |
Pattern:
MACH II R301
Load Index:
85 |
Speed Symbol:
Remarks:
Thailand Made Tire. Great grip on both dry and wet road conditions/ Excellent hydroplaning resistance/ Enhanced responsive steering and cornering performance/ Improved comfort riding and quite ride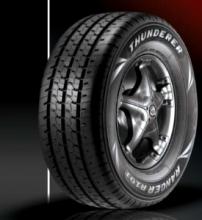 Brand:
Thunderer |
Pattern:
RANGER R101
Load Index:
106/104 |
Speed Symbol:
Remarks:
Thailand Made Tire. Improved load capacity/ Increased contact area delivers excellent handling/ Protection against wheel damage/ WITH RIM GUARD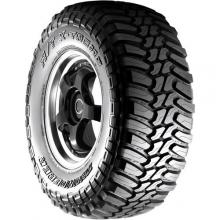 Brand:
Thunderer |
Pattern:
TRAC GRIP R405 OWL MT
Load Index:
104/101 |
Speed Symbol:
Remarks:
With the strong Structure and special compound, The M/T R405 gives you an excellent traction on mud, rock, dirt or sand. Its created for your adventures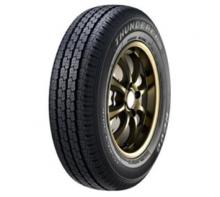 Brand:
Thunderer |
Pattern:
CITY R200
Load Index:
88/86 |
Speed Symbol:
Remarks:
Thailand Made Tire. Smooth and comfort driving performance/ Effective breaking performance/ Excellent hydroplaning resistance on wet traction/ Quiet ride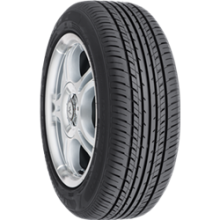 Brand:
Thunderer |
Pattern:
MACH II R301
Load Index:
91 |
Speed Symbol:
Remarks:
Thailand Made Tire. Great grip on both dry and wet road conditions/ Excellent hydroplaning resistance/ Enhanced responsive steering and cornering performance/ Improved comfort riding and quite ride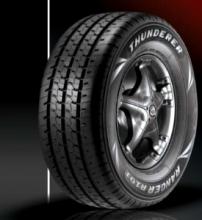 Brand:
Thunderer |
Pattern:
RANGER R101
Load Index:
106/104 |
Speed Symbol:
Remarks:
Thailand Made Tire. Improved load capacity/ Increased contact area delivers excellent handling/ Protection against wheel damage/ WITH RIM GUARD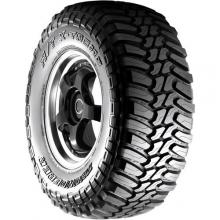 Brand:
Thunderer |
Pattern:
TRAC GRIP R405 OWL MT
Load Index:
104 |
Speed Symbol:
Remarks:
With the strong Structure and special compound, The M/T R405 gives you an excellent traction on mud, rock, dirt or sand. Its created for your adventures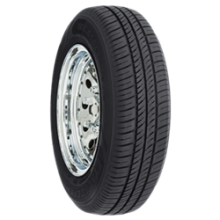 Brand:
Thunderer |
Pattern:
CITY R202
Load Index:
82 |
Speed Symbol:
Remarks:
Thailand Made Tire. Smooth and comfort driving performance/ Effective breaking performance/ Excellent hydroplaning resistance on wet traction/ Quiet ride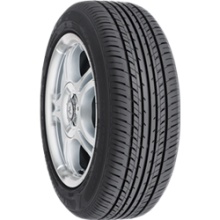 Brand:
Thunderer |
Pattern:
MACH II R301
Load Index:
91 |
Speed Symbol:
Remarks:
Thailand Made Tire. Great grip on both dry and wet road conditions/ Excellent hydroplaning resistance/ Enhanced responsive steering and cornering performance/ Improved comfort riding and quite ride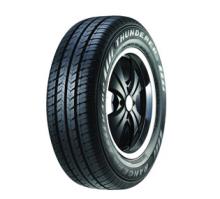 Brand:
Thunderer |
Pattern:
RANGER R402
Load Index:
106 |
Speed Symbol:
Remarks:
Thailand Made Tire. Excellent Breaking performance/ Excellent hydroplaning resistance and wet traction/ Enhanced responsive steering and good cornering/ Irregular wear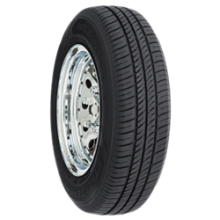 Brand:
Thunderer |
Pattern:
CITY R202
Load Index:
79 |
Speed Symbol:
Remarks:
Thailand Made Tire. Smooth and comfort driving performance/ Effective breaking performance/ Excellent hydroplaning resistance on wet traction/ Quiet ride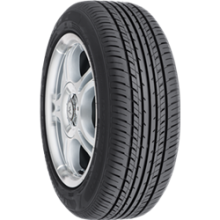 Brand:
Thunderer |
Pattern:
MACH II R301
Load Index:
94 |
Speed Symbol:
Remarks:
Thailand Made Tire. Great grip on both dry and wet road conditions/ Excellent hydroplaning resistance/ Enhanced responsive steering and cornering performance/ Improved comfort riding and quite ride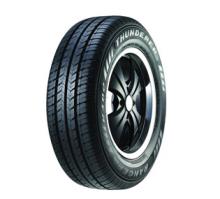 Brand:
Thunderer |
Pattern:
RANGER R402
Load Index:
106 |
Speed Symbol:
Remarks:
Thailand Made Tire. Excellent Breaking performance/ Excellent hydroplaning resistance and wet traction/ Enhanced responsive steering and good cornering/ Irregular wear
Pages